The 20th Kanagawa Biennial World Children's Art Exhibition
About Exhibition

The 20th Kanagawa Biennial World Children's Art Exhibition Poster
(PDF:342KB)
Actual dimension :A2

The Kanagawa Biennial World Children's Art Exhibition has been held every two years since 1981. Held in Kanagawa Prefecture adjacent to Japan's capital of Tokyo, this event exhibits children's art from all over the world, and is intended to use the power of painting to foster the dreams and creativity of today's young children who will go on to become the leaders of tomorrow. The exhibition is also intended to further understanding of the world's diverse cultures and differences in global lifestyles. The 20th Exhibition is coming in 2019!
※We have over 670,000 entries from approximately 100 countries and regions included japan throughout the all past exhibitions. ※"Biennial" is a term used within the art world to describe an international exhibition.
◆Theme
Open
◆Entry Period
1st September to 30the November, 2018
◆Eligible Participants
4 to15 years old as 1st April,2018
◆Exhibition
Period
5th July to 25th August, 2019
Venue
Gallery of Earth Plaza
◆Awards Ceremony
Date  
7th July, 2019
Venue

Plaza Hall of Earth Plaza

◆Touring Exhibition

※The invitation for foreign recipients of the prize are not planned. Please note that the one who wants to attend the ceremony pays all related expenses ( air fares, accommodation…)

Date  
September 2019 to March 2020
Venue

Cultural institutions in Kanagawa Prefecture

◆The 20th Anniversary Special Exhibition (Scheduled)

The 800-900 works consisting of the Grand Prizes and the special prizes from the 1st exhibition to the 19th exhibition will be exhibited.

Period
25th July to 3rd August, 2019
Venue
Kanagawa Prefectural Gallery
3-1, Yamashita-cho, Naka-ku , Yokohama, Kanagawa, Japan
Contact us:
Please access to our website or Facebook.
Facebook https://www.facebook.com/kanagawabiennial
Secretariat, Kanagawa Biennial World Children's Art Exhibition
c/o Earth Plaza
1-2-1 Kosugaya, Sakae-ku, Yokohama City, Kanagawa Prefecture, JAPAN
Postal code 247-0007
FAX:045-896-2299
E-mail:k-biennial■earthplaza.jp
(Change ■ to @)
※When you contact us by e-mail, please let us know name, country and group (in case of group entry).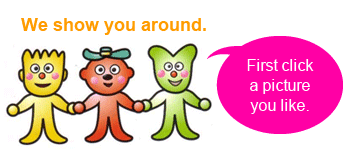 This museum houses more than 1500 art works by the children from
all over the world. The art works are categorized by nation/region and year of an exhibition.
We show you a special feature on self-portrait and faces of friend and family. They have many expressions!
Self-Portrait and Faces of Friend and Family