Room for temporary nursing available to a person who attends an event in Earth Plaza. Also available for a nursing circle.
Special Exhibition Room (3F)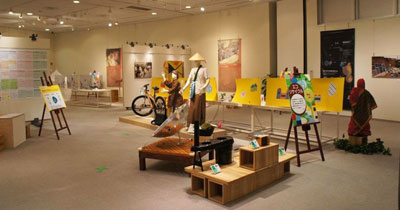 Open: 9:00 a.m. - 8:00 p.m.
Closed:Year-end holidays and New Year holidays(December 29th through January 3rd)

▼More details
▼Rental fee
▼Make a reservation on the web site (Japanese Site)
Application process
The Kanagawa Prefecture Public Facilities Reservation System allows you to reserve the Exhibition room, Main conference room, Medium conference room, Creation studio and Nursing room through the Internet or phone. You can apply for the use at your convenience, after office hours, and check availability of the facilities easily and quickly through the Internet. The application is easy to complete.* * Currently, this reservation system is available only in Japanese.

▼More details
▼Rental fee
▼Make a reservation on the web site (Japanese Site)